Getting a brand new TV this holiday season? Perfect! Because I just found an amazing deal! Hisense's new TV promo gives you the best value for your money. For the price of just one TV, you're already getting two! Ain't that a steal?
Now is a good time to upgrade to a bigger and better TV. For just P22,950, you'll get a brand new 50-inch UHD Smart TV and a free 32-inch Basic TV from Hisense! That's two TVs for the price of one! You can now have a Smart TV in your living room that'll surely impress or replace your bedroom TV with better features!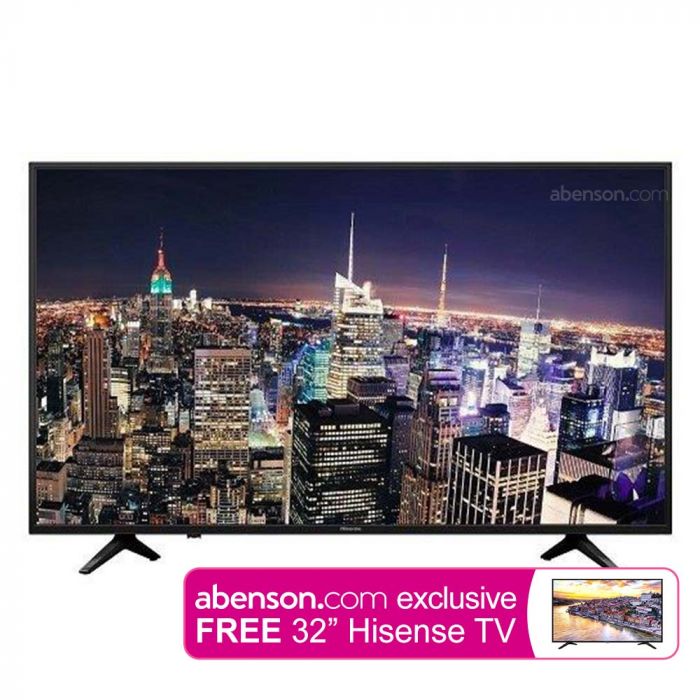 Hisense 50A6100U
NOW: P22,950
BEFORE: P31,950
50″ UHD Smart TV
Vidaa U2 Operating System
Built-in ISDB-T
HDR Capable
Anyview Cast
Speaking of, the 50-inch model (50A6100U) is packed with awesome features you'd expect from a Smart TV including wireless connectivity such as WiFi and Bluetooth, and an app store where you can download Netflix, YouTube and more apps.
Hisense's Smart TV also has HDR and screen mirroring capabilities. Plus, the TV's Ultra HD resolution (or simply UHD) will surely dazzle you with crisp details, especially when connected to a 4K/UHD source such as the PS4 Pro or when playing supported Netflix titles. Not only that, but it also has a built-in ISDB-T tuner for watching local free-to-air digital channels — no need for a separate TV box or cable subscription.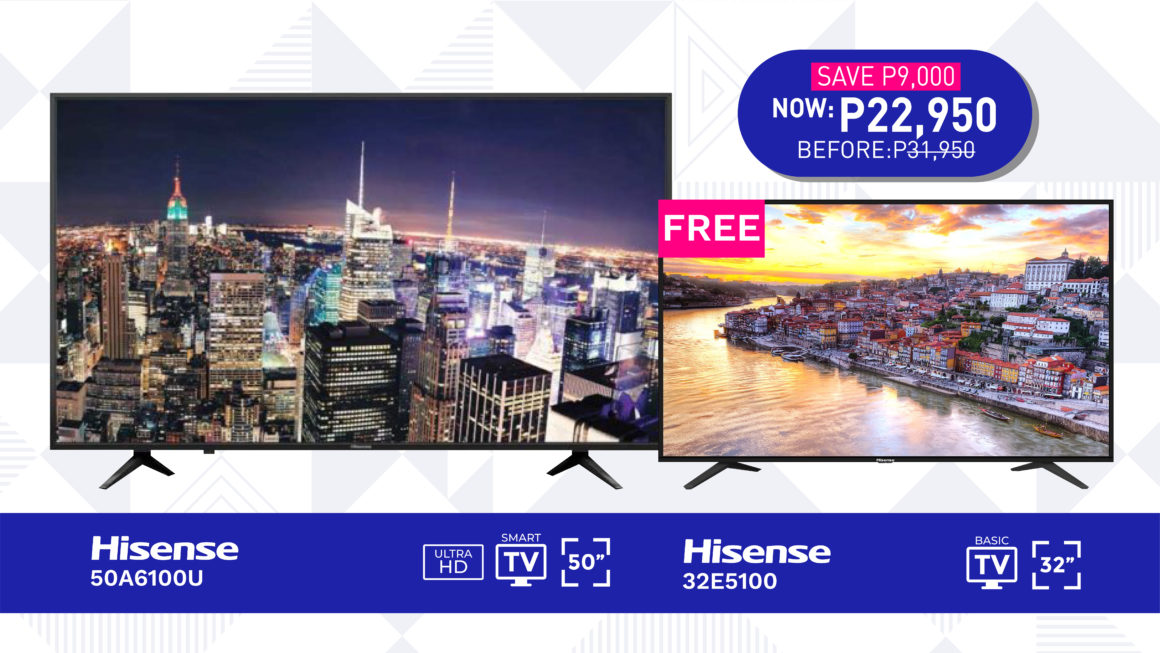 Meanwhile, the free 32-inch model (32E5100) has the basics covered with its HD resolution. It has a built-in ISDB-T tuner as well. Of course, it has HDMI and USB ports for your convenience. Lastly, both models come with a 2-year warranty.
You might be asking why this is awesomely affordable. That's because Hisense is celebrating their 50th anniversary and they are offering this crazy deal to give thanks!
The promo is available until November 30, 2019 only! Shop today on abenson.com.
---
---
Like us on Facebook (facebook.com/abensonappliances)
Follow us on Instagram (@abensonph)
Visit our online store at www.abenson.com