It's an awesome day and we're thrilled to share some good news! Despite the challenges of today's situation, we continue to serve. Join us in welcoming Abenson Quezon Avenue Flagship Store!
Under one roof, all the best things you've come to expect from Abenson are here! The new store has three floors to give you a unique shopping experience, plus our enhanced safety protocols will assure your health and safety. There's also a WalterMart.com Hub for your quick grocery needs. Enjoy a full-service experience at our new flagship store!
What amazing things to see?
The new Abenson flagship store houses thousands of appliances from trusted brands giving you limitless options.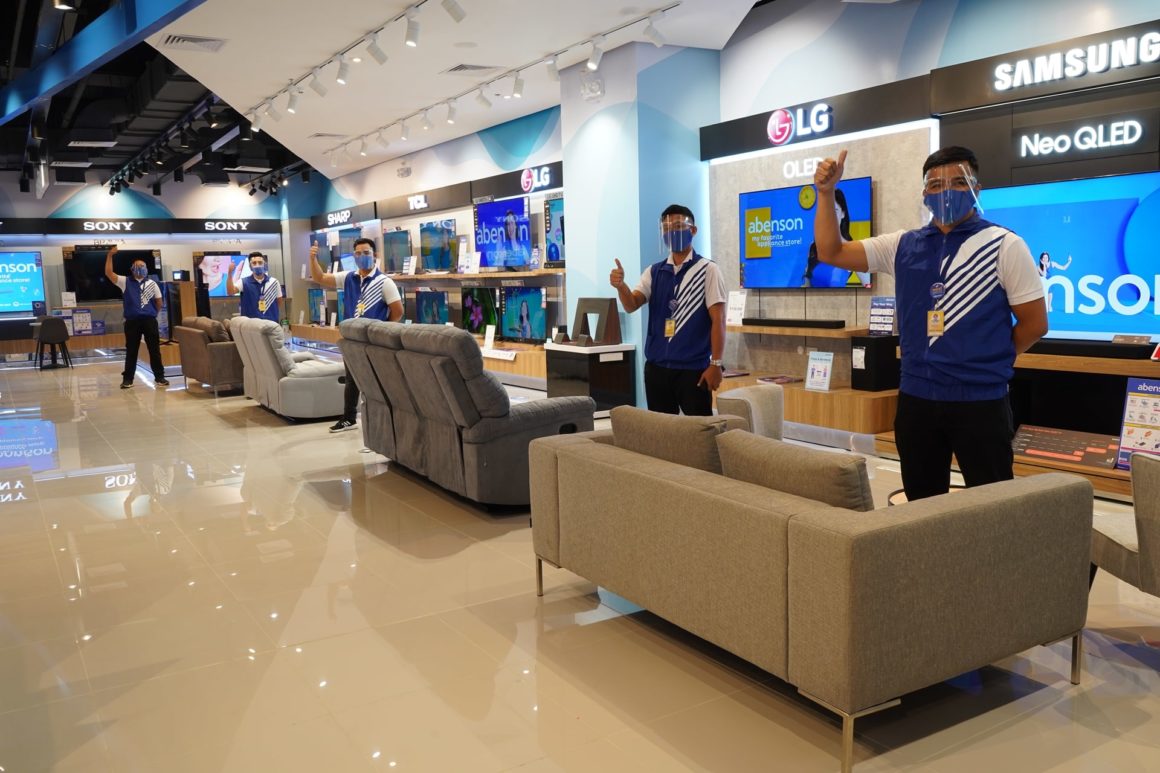 With a fresh and modern interior, Abenson brings to you all the up-to-date models of smart TVs, energy-saving fridges, fast-cooling aircons, virus-eliminating air purifiers, and many many more!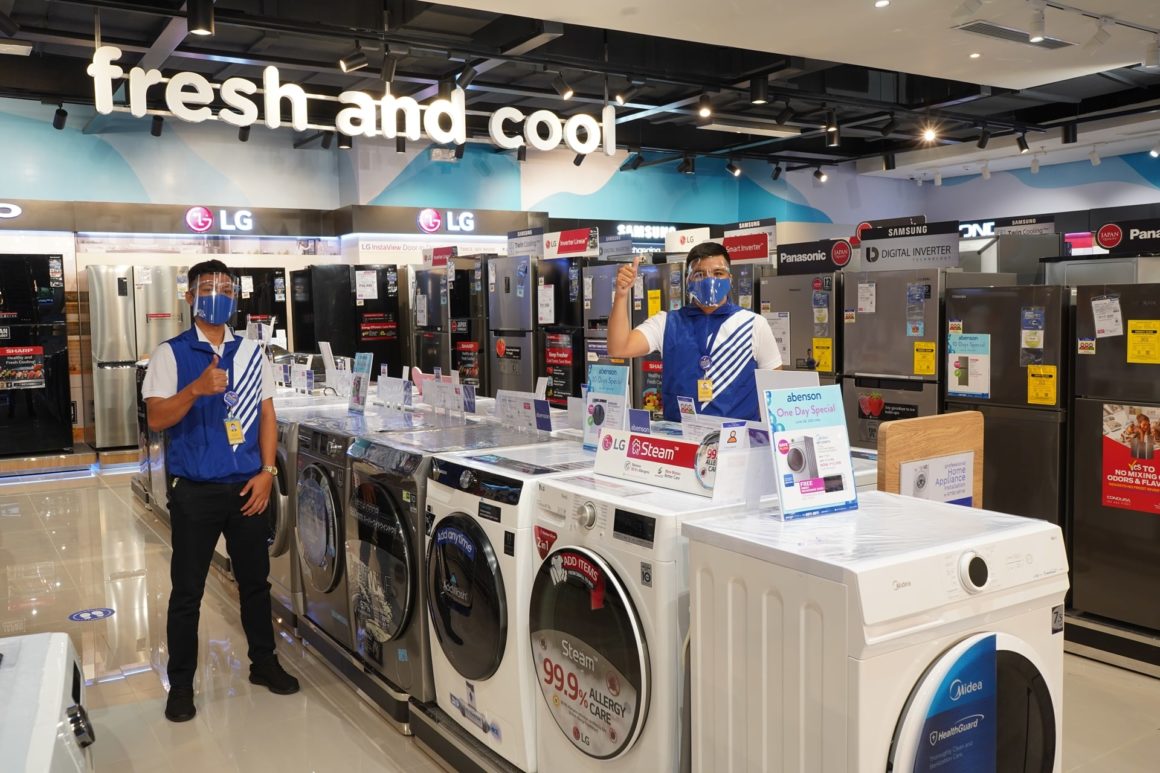 Expect to see the latest in home entertainment with 8K and ultra-smooth gaming TVs paired with true-to-life surround soundbars. Moreover, the newest innovations for a connected home living are waiting for you. Of course, negosyo-friendly appliances are ready to be your partners in building a successful business. Try out also brand new mobile and laptops, plus the latest gadgets!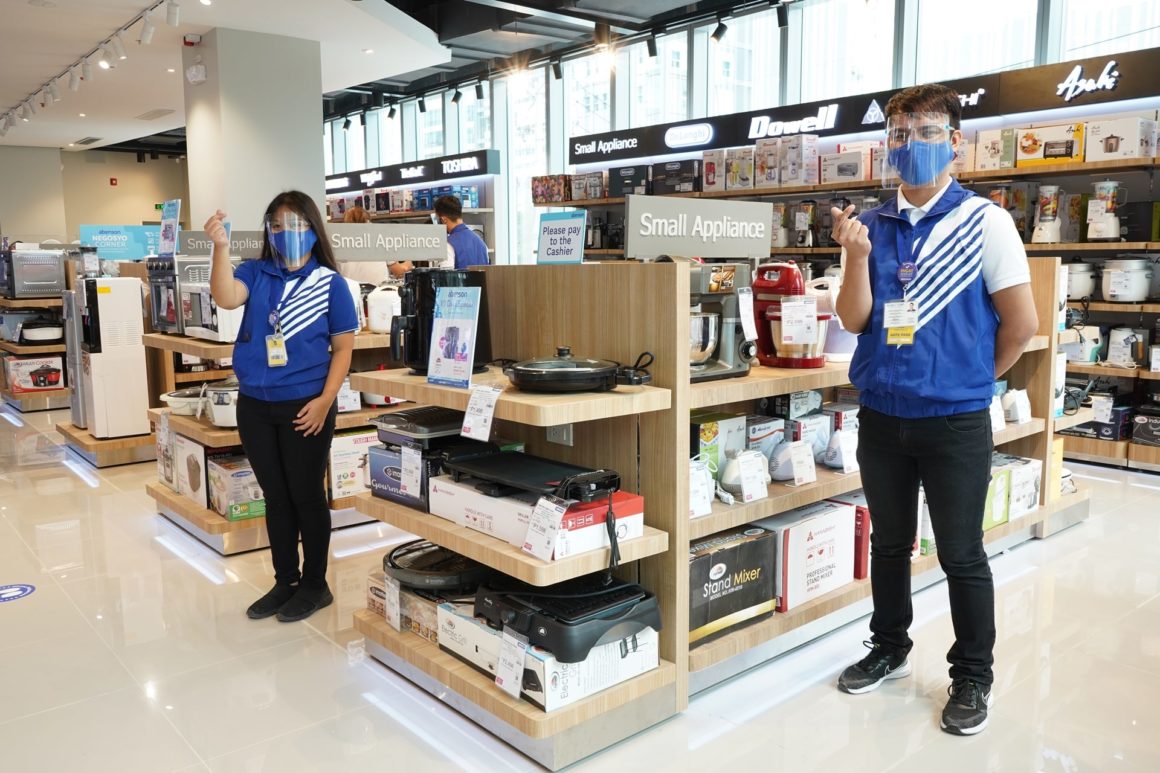 Abenson is beyond appliances and gadgets, you can also find amazing furniture pieces here at Abenson Home! With your favorite furniture brands you've come to know from us such as Homeplus, SB Furniture, and Habitat, Abenson Home will inspire you to level up your homes whether you're in #teamputi, #teamkahoy, or whichever team you're part of! Plus, we offer free design consultation to visualize your dream space.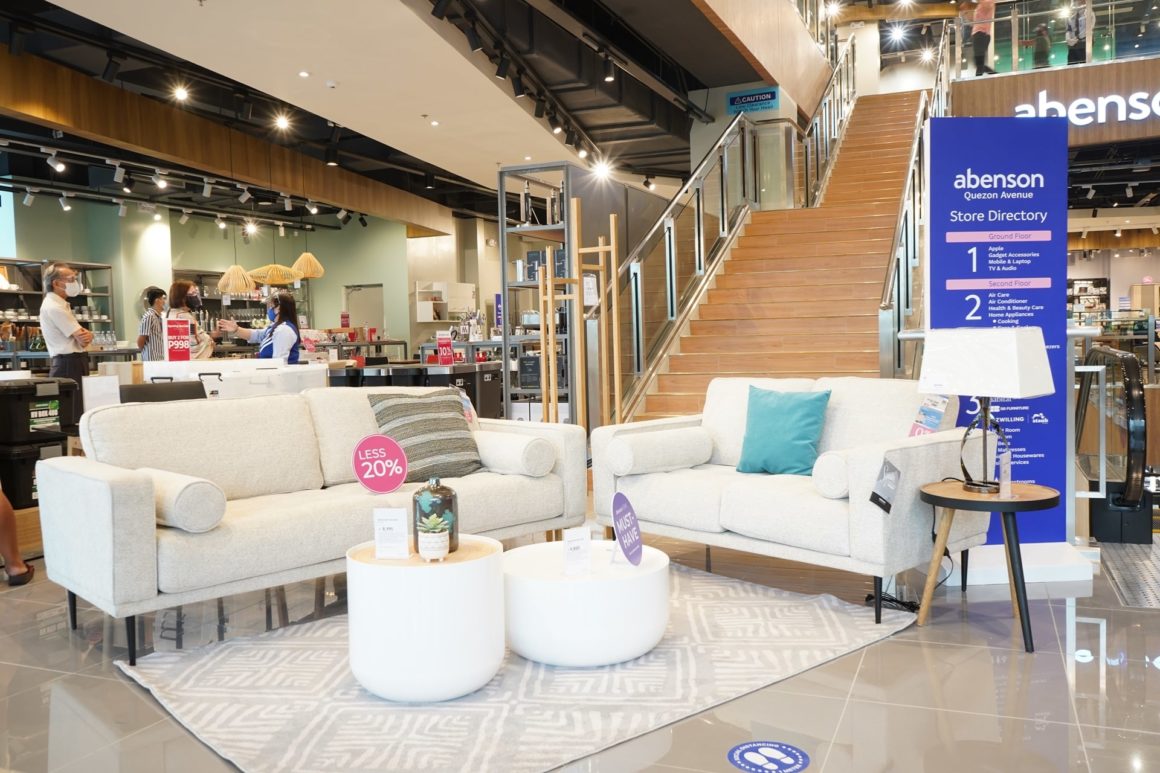 Completing the package is Smile Serve, our trusted and exclusive service provider! If you need to have your new TV mounted or have your aircon installed, Smile Serve delivers professional installation services. They'll also make sure your aircon is well-maintained with excellent cleaning service!
Speaking of cleanliness, Abenson is proud to introduce Whiz, our germ-busting robot! The newest member of the team ensures the store is constantly sanitized. Whiz goes around the store not only to keep things clean, but also to give you a warm welcome. Say hello to Whiz when he passes by and he'll greet you back!
Experience online services
Aside from retail shopping, experience our integrated digital shopping services from the Abenson Online Superstore: abenson.com. Safely browse from a wide range of items online and easily place an order! You can have your order delivered directly to your doorstep or you can also immediately pick it up in-store with Click and Collect. We also have our Personal Shoppers on standby to serve you via our Viber Community and your orders will be waiting for you in-store. You don't even have to leave your vehicle with our Curbside Pickup service! So whether you like shopping online or in-store, Abenson is ready to give you an amazing experience!
We're excited to see you! 🎉
Come and visit your new favorite appliance store along Quezon Avenue corner Sct. Albano in Quezon City. The store is open daily from 9AM to 7PM. We look forward to seeing you at our newest store as we have prepared so much to make appliance and gadget shopping more exciting. Of course, health protocols are always in place for everyone's welfare. Stay safe! 💙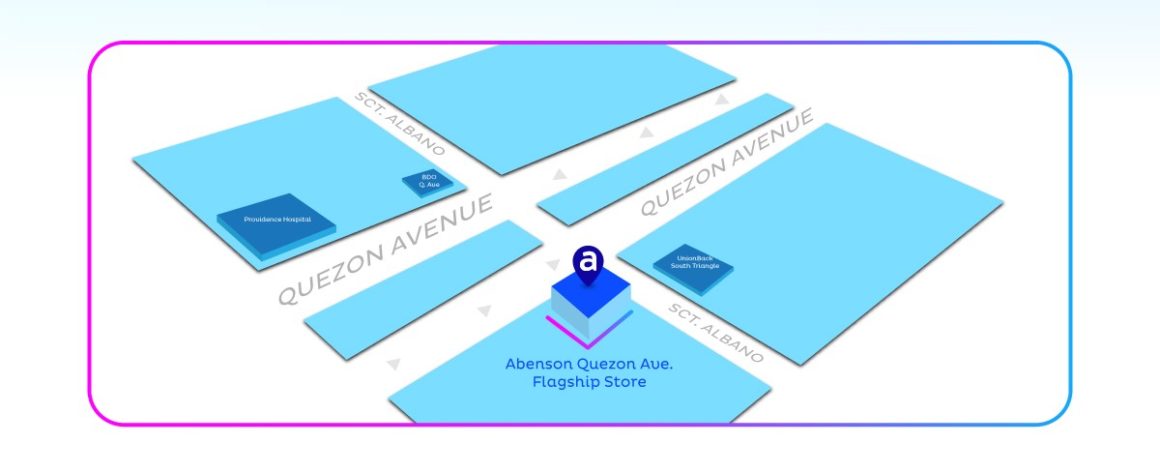 ---
---
Like us on Facebook (fb.com/abensonappliances)
Follow us on Instagram (@abensonph)
Visit our online store at www.abenson.com