The Panasonic Brand Week has begun! If you love Panasonic, this is the time for you to get that new appliance from the Japanese maker only at Abenson. From November 16 to 22, Abenson will be offering amazing deals and exclusive discounts on Panasonic items. From TVs to washers and refrigerators to facial care, it's all at a discount! ✨
Without further ado, here are the top items from Panasonic's Brand Week. Let's start shopping!
Panasonic has been creating displays for professionals for years and their newest series of TVs reflect that. This 55-inch 4K Smart TV gives viewers an amazing visual experience with its Vivid Digital Pro technology which enhances brightness and contrast on the fly while still maintaining a natural-looking scene. Of course, it has the popular TV apps for streaming such as Netflix and YouTube, plus three HDMI ports for your console, setup box, or other AV equipment at home. 📺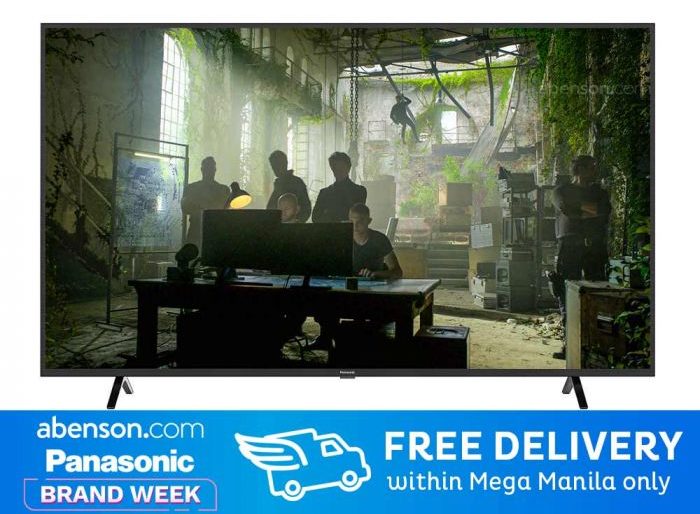 PANASONIC UHD TH 55HX400X
NOW: P25,998

SRP: P38,998
55-inch 4K Smart TV
Vivid Digital Pro
Multi-HDR Support
ISDB-T Digital TV
Panasonic air-conditioning units are definitely one of the most trusted by Filipino consumers and the company has a great track record indeed. If you need a new reliable model, this modest 1.5HP Manual Aircon with a high EEF rating will definitely cool your room in no time. Based on the horsepower of the unit, it can cool up to 25sqm of space according to our trusty guide from our friends at Smile Serve. ❄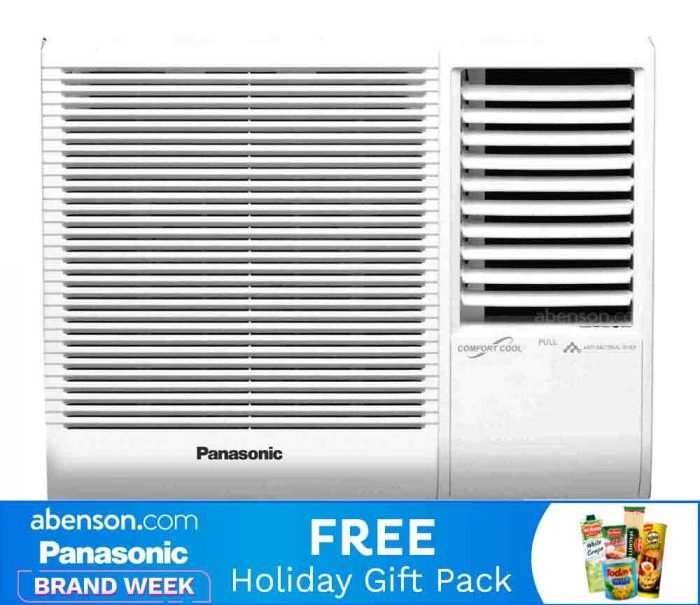 PANASONIC CW-N1220VPH
NOW: P19,998

SRP: P25,098
1.5HP Window Type
Manual, Non-inverter
4-Way Air Deflection System
EER 11.7
Are "Ber" months already cold for you? Don't worry, Panasonic also has an impressive lineup of electric fans including this model that's already equipped with an inverter! Yes, the same inverter technology that lowers energy consumption and gives you big savings from your electricity bill. It consumes 50% less energy compared to non-inverter models and has a precise rotary dial knob for your desired fan speed — not just basic 1, 2, and 3 buttons. 🍃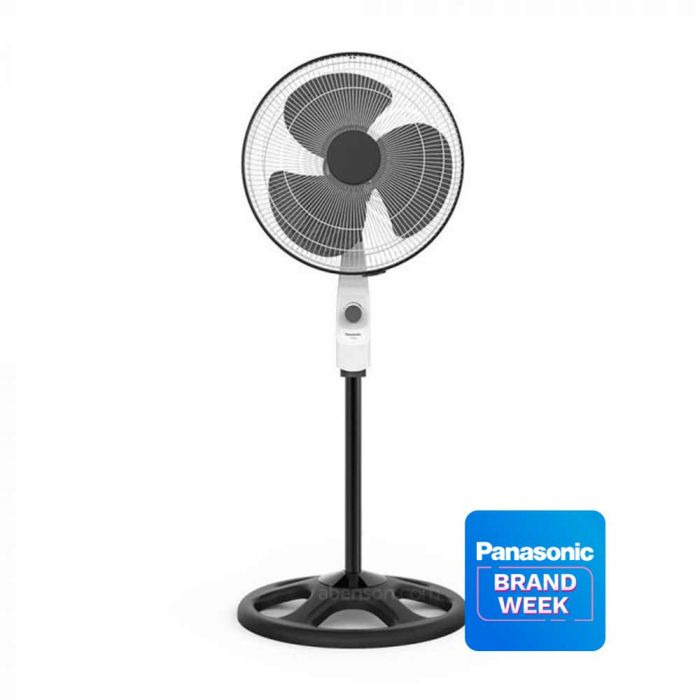 PANASONIC F409LS
NOW: P3,498

SRP: P3,998
16-inch Stand Fan
Inverter System
DC Socket Adaptor
Rotary Dial Knob
With the sun shining less this rainy season, it's best to have a dependable washing machine that can deeply clean your clothes and also dry them as much as possible before hanging. Obviously, I'm pertaining to this 12.5kg Top Load Washing Machine from Panasonic that's fully automatic so you can spend more time on other important things. This cleans well with its technology and performance boost, plus it also consumes less power with an inverter. 🧺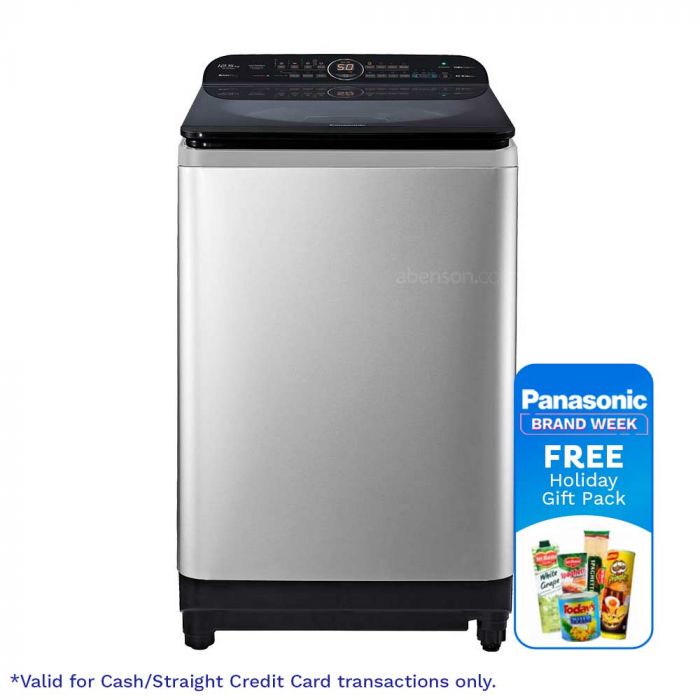 PANASONIC NA FD12XR1LM
NOW: P26,499

SRP: P32,999
12.5kg Top Load
Inverter + Econavi
Sazanami Drum
Active Foam System
Store food better and healthier with Panasonic's awe-inspiring refrigerators especially with this 9 cu.ft Bottom Freezer no-frost model. It has a black finish to easily fit in a stylish kitchen and it's packed with useful features such as Prime Fresh+ for storing fresh meat without freezing and Ag Clean that eliminates odor and bacteria in the fridge. 🧊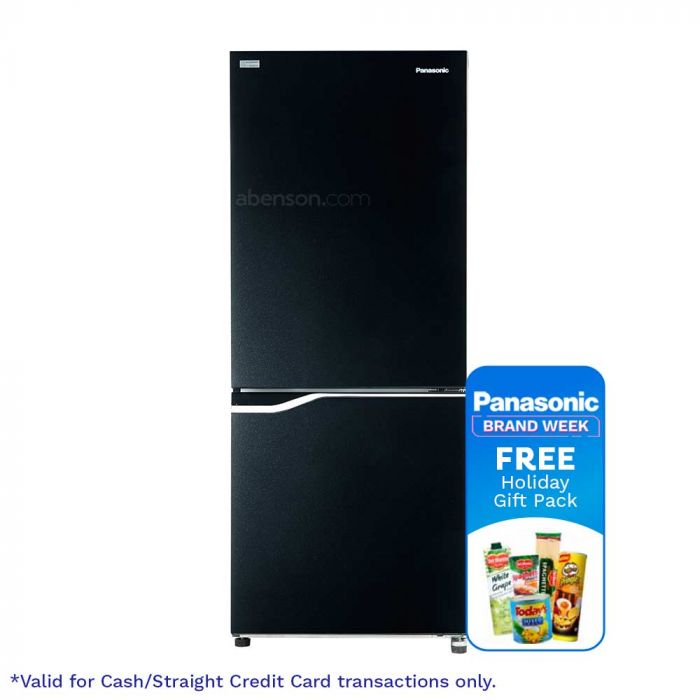 PANASONIC NR BV28CQKPH
NOW: P20,998

SRP: P25,998
9 cu.ft Bottom Freezer
No Frost System
Inverter + Econavi
Prime Fresh+, Ag Clean
Here's something to complement your skincare routine and this is not just an ordinary facial steamer. It produces nano-sized ionic steam that helps open up pores remove makeup, dirt, and oil for deep cleansing. It only has a simple operation, yet it provides a spa-like experience at your home every time. ♨
PANASONIC EHSA31VP
NOW: P5,848

SRP: P6,498
Facial Steamer
Nanoparticle Ion Steam
Compact Size
Simple 6-Minute Spa
Panasonic is not just about appliances, they also make other useful devices such as rechargeable batteries. Popular among professionals and enthusiasts, the Eneloop Pro will be your handy set of batteries for high drain devices such as cameras, flashes, wireless keyboard or mouse, and remote-controlled toys. You could also use these batteries with emergency devices for added reliability. ⚡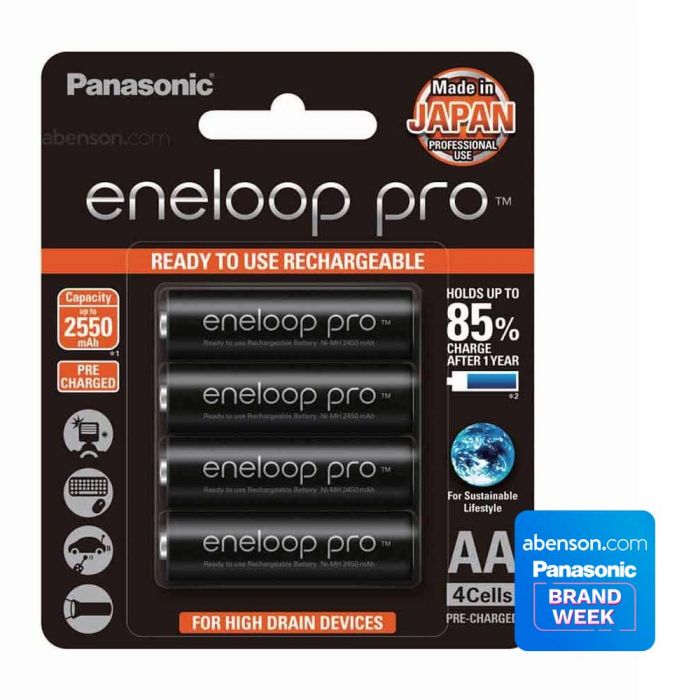 PANASONIC ENELOOP PRO BK-3HCCE4BT3
NOW: P1,250

SRP: P1,550
4pcs. Rechargeable AA Batteries
2550mAh Capacity
500 Times Charging Cycle
Good for High Drain Devices
More awesome Panasonic deals are waiting for your at over 120 Abenson stores nationwide or, if you prefer to stay at home, you may click the button below to start shopping online at abenson.com.
Shop and pay your way online with plenty of payment options including up to 12 months installment and Shop Now, Pay Later promo, plus your order will be delivered straight to your doorsteps in just a few days. 🚚📦
---
---
Like us on Facebook (fb.com/abensonappliances)
Follow us on Instagram (@abensonph)
Visit our online store at www.abenson.com