The new school year is here and with that comes new assignments, projects, and other tasks to get done. In order to focus and tackle these to the best of your abilities, it would be beneficial to have upgraded tools. 🍎📚
Just in time for the back-to-school season, we have shortlisted great items to help you accomplish all of your study-at-home tasks.
A modern laptop 💻
One of the things you should consider upgrading is your computer. Laptops have become more and more necessary for schoolwork in the past few years, and especially now when students are learning at home (even adults are working from home!).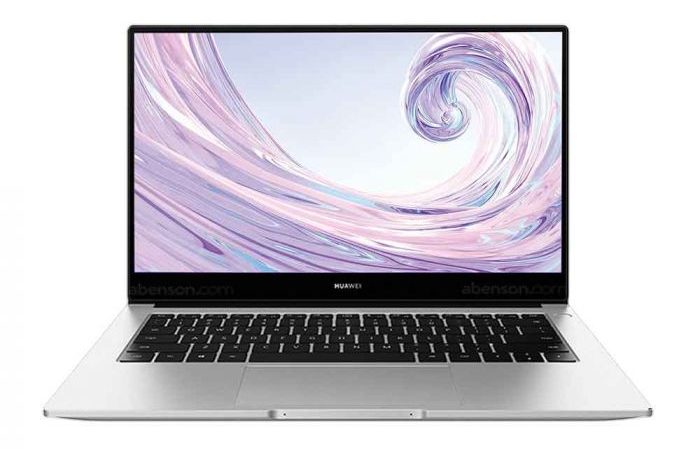 HUAWEI MATEBOOK D14
NOW: P32,999

SRP: P34,999
14-inch Full HD
Intel Core i3-10110U
8GB RAM | 256GB SSD
Windows 10
The Huawei MateBook D14 is a very capable laptop that can accomplish your school assignments and projects with ease. Powered by an Intel 10th-gen processor paired with the ultra-fast 256GB SSD, this laptop will be able to load programs quickly. It also has a 14-inch full HD display to show everything clearly and comes pre-installed with Windows 10! Straight out of the box, you can already start installing the apps you need! Plus, it has a hidden webcam that pops up for video conferences and hides away when not needed.
An all-around smartphone 📱
Smartphones have become essential gadgets in our everyday life. They can have a multitude of uses thanks to the many apps that are available nowadays. They can be used to easily communicate with your teachers and classmates, take photos and record videos for projects, and act as a second screen to use as a reference for research.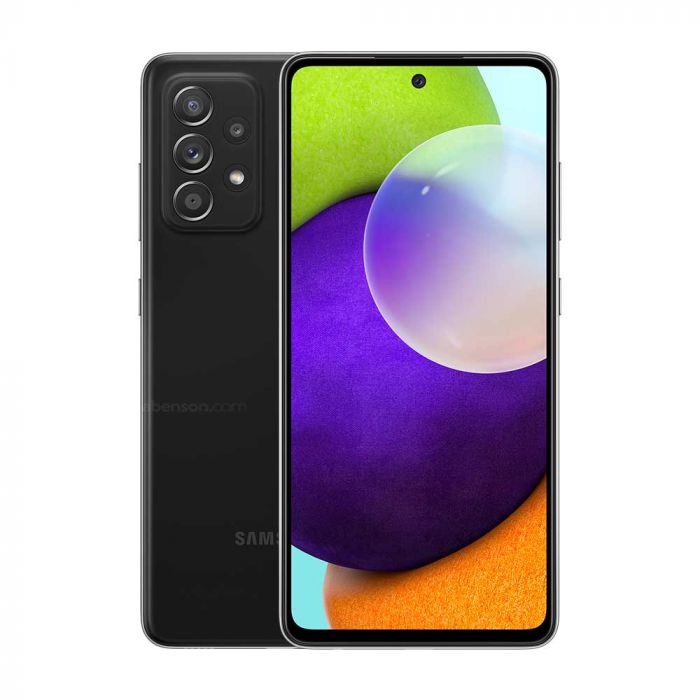 SAMSUNG GALAXY A52 LTE
SRP: P17,990
6.5″ 120Hz sAMOLED Infinity-O
Qualcomm Snapdragon 750G
8GB RAM | 256GB Storage
4500mAh | IP67
The Samsung Galaxy A52 LTE is going to be a fantastic smartphone for many students. It has a vibrant Super AMOLED display and it's powered by the Snapdragon 750G that can load up and switch between apps fast and smooth. More importantly for mobile photographers out there, it has quad cameras that can shoot detailed images, plus deliver ultrawide angle shots for added creativity!
A headset with a clear microphone 🎧
Being heard clearly is important in online class recitation. You want to make sure that your teachers and classmates can perfectly understand what you have to share and contribute. An upgraded headset is thus a valuable tool for an enriching online learning experience.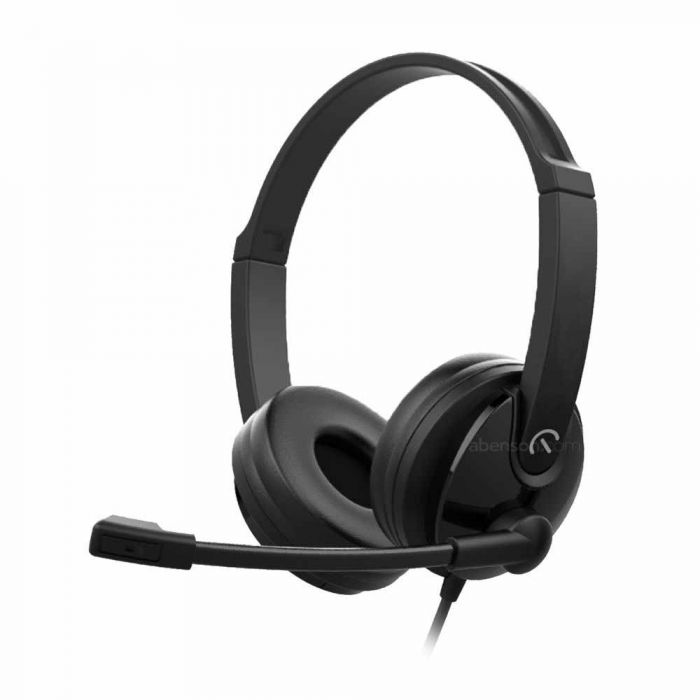 EKOTEK EKOWAVE PRO ALPHA (JACK) BLACK
NOW: P999

SRP: P1,199
Headphones with Boom Mic
Mute Switch
Volume control
3.5mm Stereo Jack
The Ekotek Ekowave Pro Alpha Headset has a microphone that can accomplish this, plus can even help you understand the online lectures even better with its stereo headphones. It is comfortable to use for long periods and has easily reachable mute and volume buttons giving you complete control during classes.
Air purifier to keep the air clean 🍃
An ideal study area should also be conducive to your health. An air purifier would be a practical way to go about this since they're able to clean the surrounding air while you study from home.
The Sharp FP-J30E-P Air Purifier has a High-Efficiency Particulate Air or HEPA filter, which is proven to capture 99.9% of particles from the air including pollen, dirt, dust, and bacteria. It also utilizes Plasmacluster Ion Technology which removes suspended airborne mold, viruses, and allergens via positive and negative ions. Moreover, it can cover up to 23 sq.m. of space.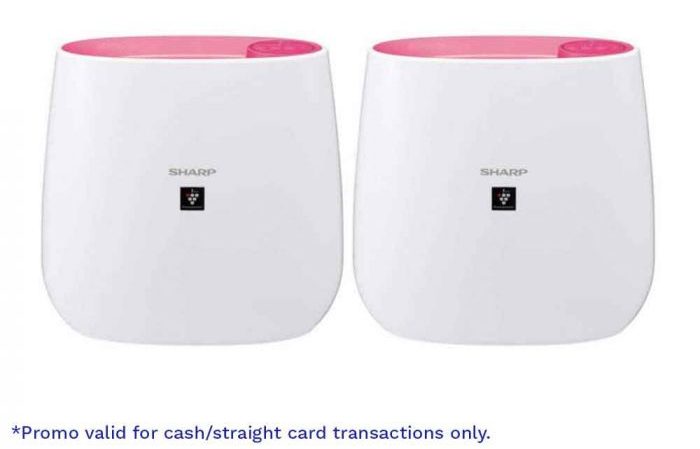 SHARP AIR PURIFIER PINK BUNDLE
NOW: P9,998

SRP: P14,996
2x Sharp FP-F30-E
23 aq.m Air Purifier
HEPA Filter
Plasmacluster Ion Technology
For a limited time, you may get two of these units at a discounted bundle price! With two air purifiers in your home, you can keep one close to your primary study area, and the other in a separate room in your house if you want.
A comfy, sturdy chair 🪑
Sitting down and studying for long periods can put a strain on your back and joints. A good office chair can help to greatly minimize this and prevent any long-term side effects on your health.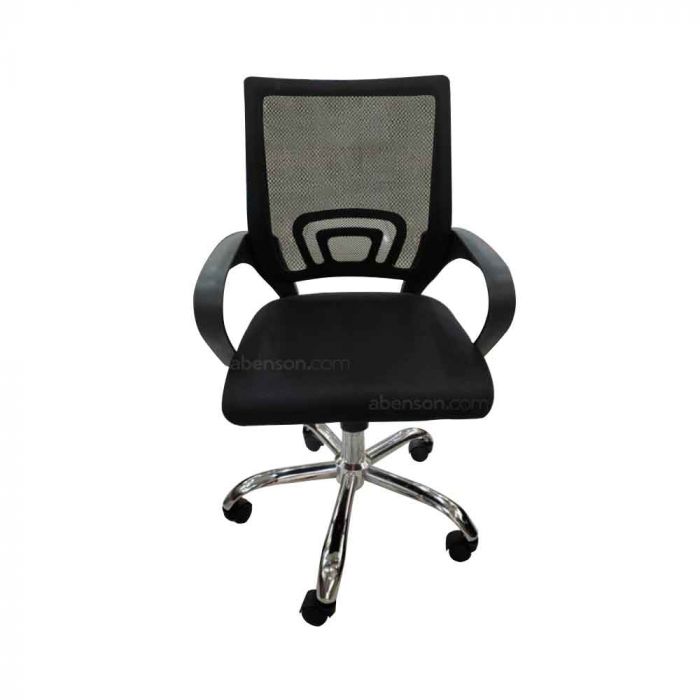 HOMEPLUS SUK-S1 BLACK OFFICE CHAIR
SRP: P2,998
Ergonomic Office Chair
Mesh Backrest
Fabric Seat Pad
Metal Chrome Star Base
The SUK-S1 Office Chair from Homeplus can do just this because of its ergonomic shape. It also won't make you sweat thanks to its mesh backrest and fabric seat pad, so you can work and study for hours comfortably.
And that concludes this list! If you wish to look for more study-from-home upgrades, just head over to abenson.com and browse away. The online superstore not only carries appliances and gadgets but also home furnishing to level up to study space!
Order safely online and we'll have your orders delivered straight to your doorsteps in just a few days or avail of Same Day Delivery on select gadgets and appliances. 🛵
*Prices on this article are correct at the time of publishing. Prices may differ online and in-store and current prices will reflect at abenson.com.
---
---
Like us on Facebook (fb.com/abensonappliances)
Follow us on Instagram (@abensonph)
Visit our online store at www.abenson.com