The rainy season is here! We know it's becoming more and more difficult to get our laundry done — especially if you have been previously doing all your laundry by hand or with a much older washing machine. Looking into getting a brand new washer with lots of cool features? Let us show you these nifty washing machines to help you out!
Abenson currently has a Washers Festival going on until August 31. Now would be a perfect time to get your dream washer!
Panasonic Single Tub Washer
The most basic washing machine you can get is a Single Tub Washer. They are the most affordable, take up the least amount of space, and are the simplest to use. They are most appropriate if you only need help in washing your laundry.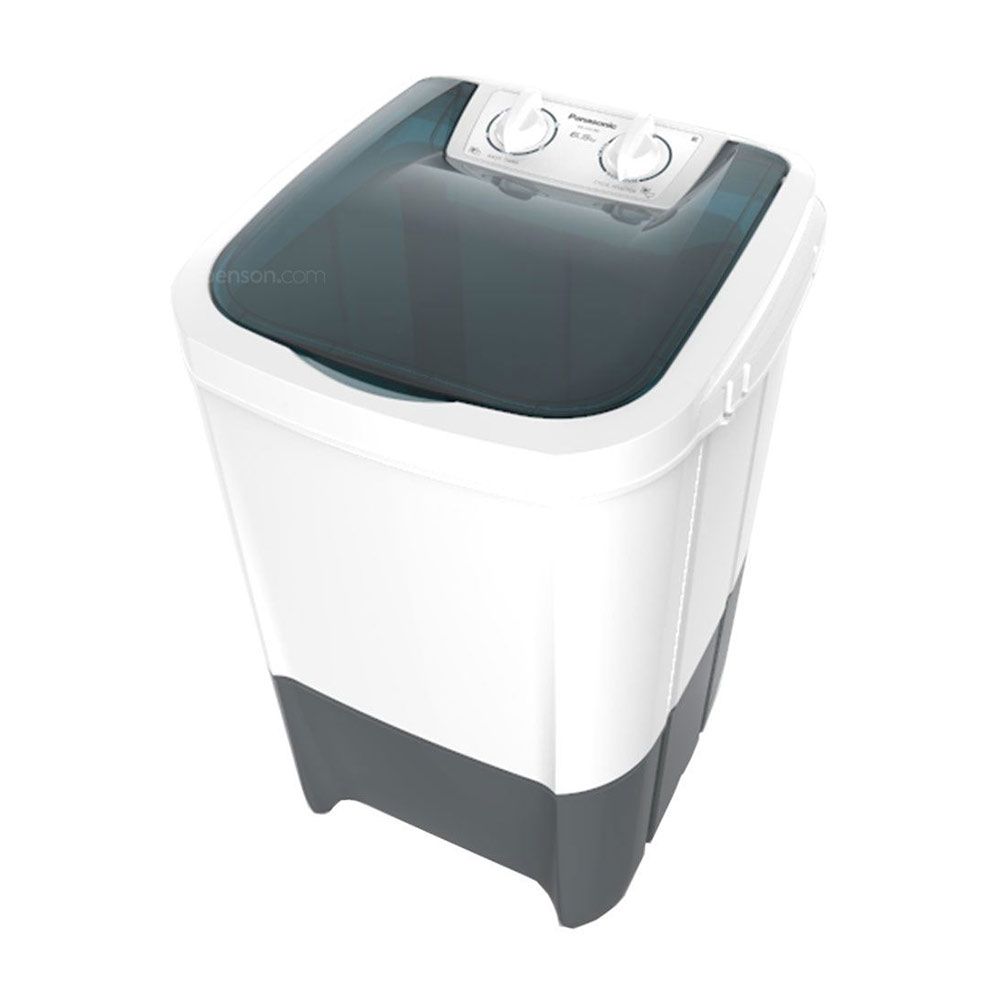 PANASONIC NA-S8018BAQ
NOW: P5,099

SRP: P5,499
8kg Single Tub Washer
15-minute Wash Timer
Dolphin Wave Pulsator
Rat Proof & Rust Proof
The Panasonic NA-S8018BAQ is an excellent single washer. It has an 8kg capacity, which is more than enough for one person, and a 15-minute timer. It is also quite durable as it has a Rat Proof design and a Rust Proof body.
Sharp Twin Tub Washer
Next on the list is a Twin Tub Washer. These types of washing machines have one tub for washing and another for spinning. They are more convenient than single tub washers because you can wash then transfer them to spin dry right after!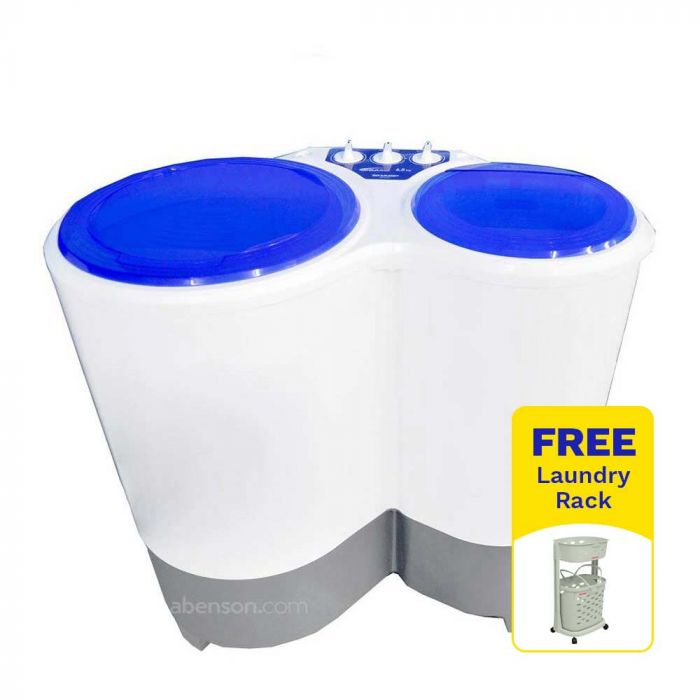 SHARP ES-8535T
NOW: P7,898

SRP: P8,898
8.5kg Twin Tub Washer
All Plastic Body
Rat Proof Base
15-minute Wash Timer
The Sharp ES-8535T is a great choice with its durable All Plastic Body and Rat Proof Base. This model has an 8.5kg load capacity and a 15-minute wash timer, as well as a Mega Mouth opening tub for easier access to your clothes. It also has an Over-Hand Scrubber Lid that has a built-in scrubber for use with small and delicate clothing.
Toshiba Fully Automatic Washer
Now on to the Fully Automatic Washing Machines. These can wash and spin dry your clothes with a touch of a button. No more emptying the tub of water before drying or transferring your clothes to another tub. Press and let it do its thing!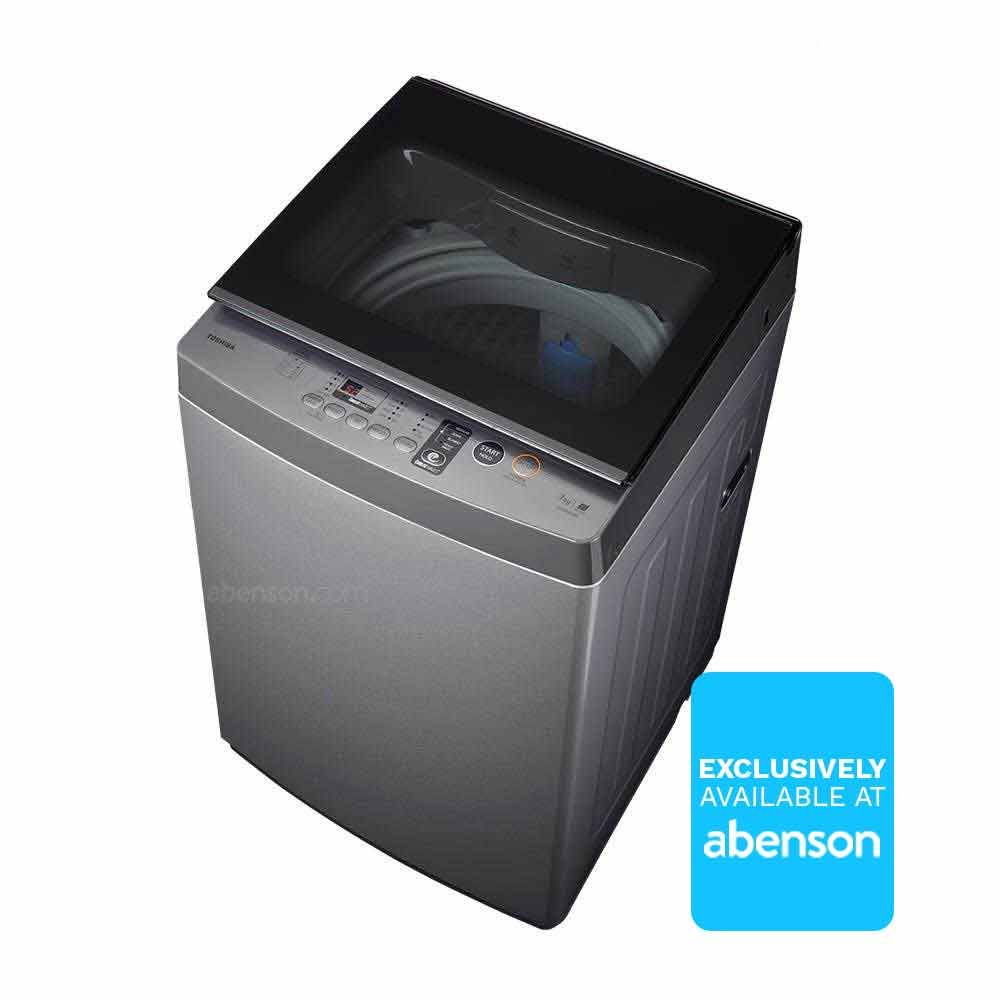 TOSHIBA AW J800A PH-S
NOW: P10,998

SRP: P13,498
7kg Top Load Washer
Great Waves Technology
Soft Closing Glass Lid
15-minute Quick Wash
The Toshiba AW J800A PH-S is a Top Load Washer with a 7kg capacity and an Express Wash function that can completely clean smaller loads in only 15 minutes. Its Great Waves Technology makes it efficient in using both water and electricity while managing to eliminate stubborn dirt and stains. It also has a soft-closing tough glass lid to top it all out.
Whirlpool Front Load Washer
The Whirlpool WFR B752BHW is a higher-end washing machine that comes with more advanced features. It has a Front Load design with a 7.5kg capacity and Inverter Technology. Inverters make washing machines run more efficiently, thus making them quieter and consume less electricity. In fact, this unit's estimated cost per cycle is P0.81 only.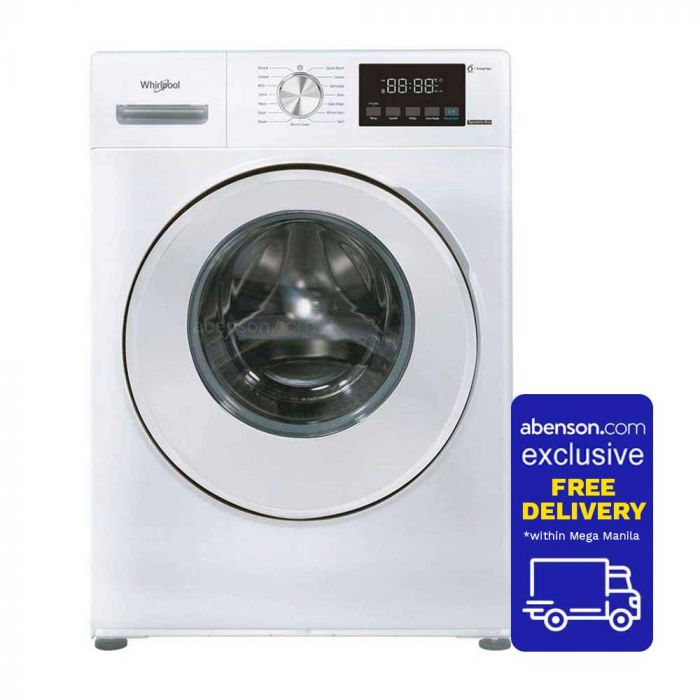 TOSHIBA AW J800A PH-S
NOW: P25,998

SRP: P29,998
7.5kg Front Load Washer
Inverter Technology
6th Sense Technology
Digital Control Panel
It also has a handy Digital Control Panel where you can easily adjust all of your settings and 6th Sense Technology which uses sensors to automatically monitor the load size and adjust the water level, water temperature, and wash cycle time. It also has a Quick Wash option for cleaning clothes in a hurry, and a Child Lock for both the control panel and the door, to ensure your little one's safety while using the machine.
LG Combo Washer
But, if you want your clothes to be totally dry after a wash cycle, then you ideally want to upgrade to a Combo Washer and Dryer. The LG FV1450H1B can completely steam your clothes dry after fully washing them.
Using its Steam+ Technology, it can eliminate 99.9% of allergens, such as dust mites, and produce 30% fewer wrinkles while drying your clothes. And with TurboWash 360, it can wash a full load of your clothes in only 39 minutes with more fabric protection. It also has an Inverter, which, as already mentioned, makes the unit run more efficiently.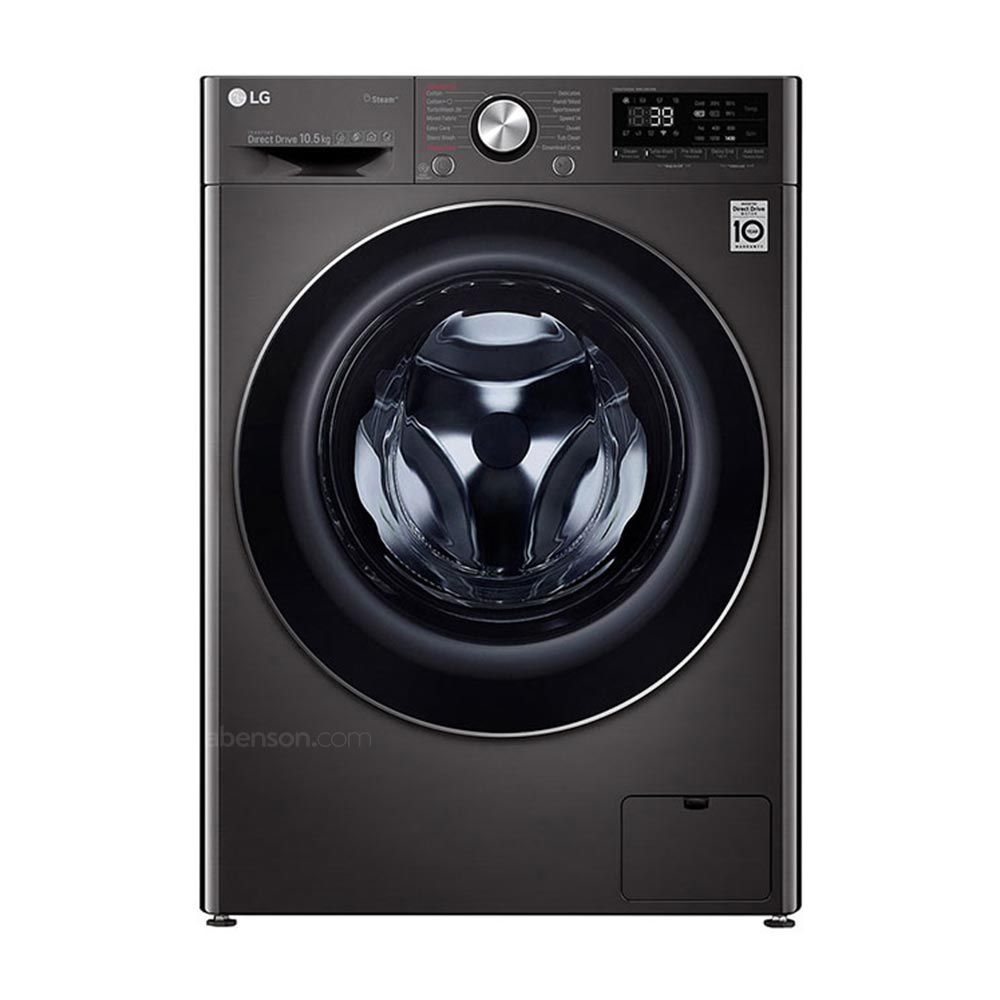 LG FV1450H1B
NOW: P45,995

SRP: P67,995
10.5kg / 7kg Combo Washer
AI DD Technology
6 Motion Technology
Steam+ | LG ThinQ
Finally, for the ultimate convenience, it can connect to your home's WiFi so you can remotely control and monitor it using LG's ThinQ app on your phone or tablet. It'll update you on the status of your laundry, and send you a notification when it's done, so you don't need to keep checking it in person.
You can shop for these amazing washing machines (and more!) at amazing prices during the Washers Festival at Abenson! Promo runs until August 31, 2021, so don't miss it. You can shop from them online or visit any of your favorite Abenson stores to check them out. 👌
*Prices on this article are based at the time of publishing. Prices may differ online and in-store and current prices will reflect at abenson.com.
---
---
Like us on Facebook (fb.com/abensonappliances)
Follow us on Instagram (@abensonph)
Visit our online store at www.abenson.com