It has come to our attention that several fraudulent offers and misleading scams pose as "Abenson". These may come in the form of a text message, email, on-ground visits, or fake accounts claiming to be Abenson on social media or e-commerce platforms.
Shopping online is safe if you're transacting with a legitimate seller. Sadly, online scammers continue to take advantage of unsuspecting shoppers. 🛑
To help Abenson customers shop safely online (or even offline), here are the known scams we were able to spot and have been reported.
Fake website and online store
For 100% original items with official warranties, make sure to only shop at abenson.com. Be aware of fake websites pretending to be Abenson and other known brands or sellers!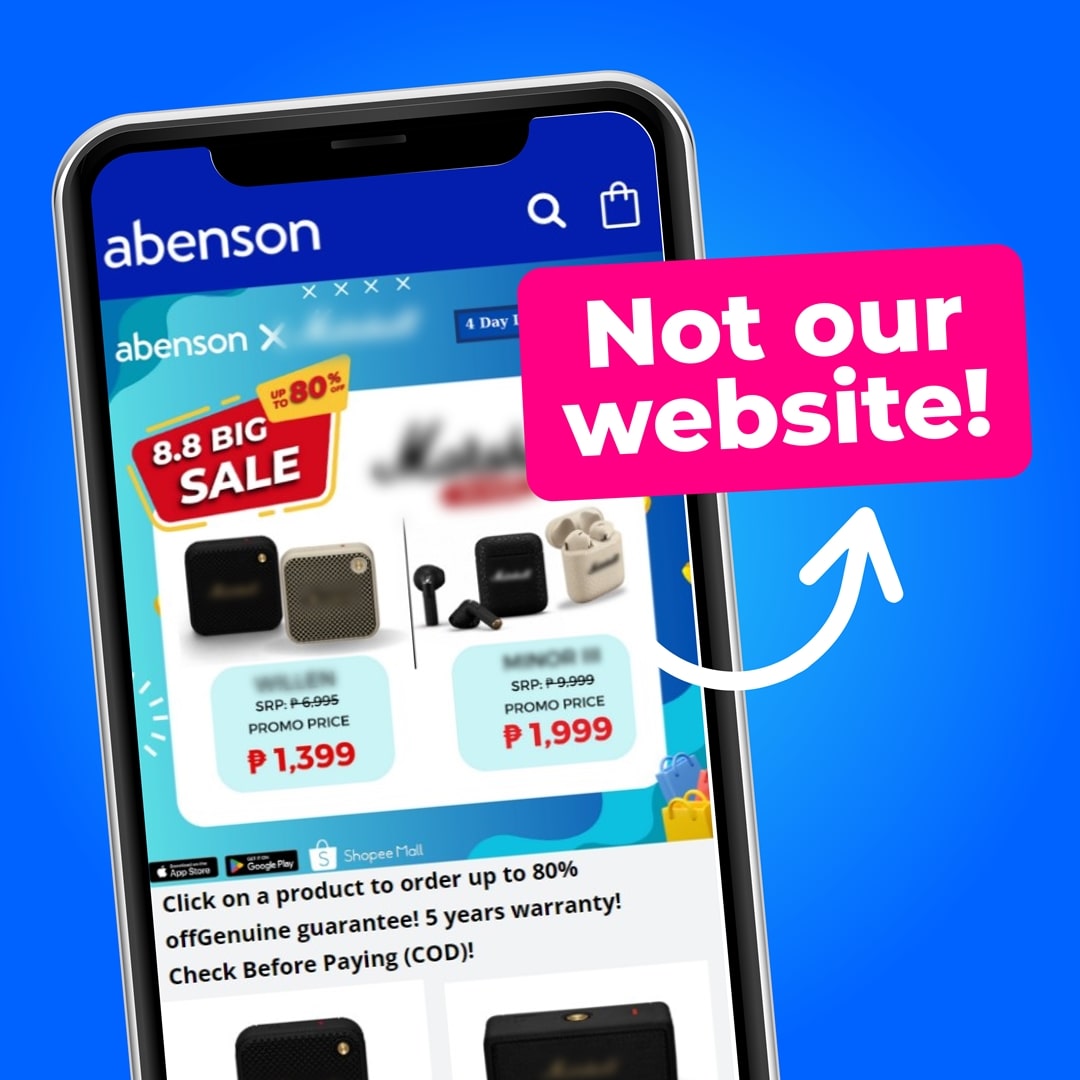 The online superstore of Abenson can be easily accessed on any browser by typing abenson.com. 🌐
Fake accounts on e-commerce platforms
Abenson currently doesn't sell on Lazada and Shopee. We are not affiliated with any accounts on other e-commerce platforms, aside from our own website.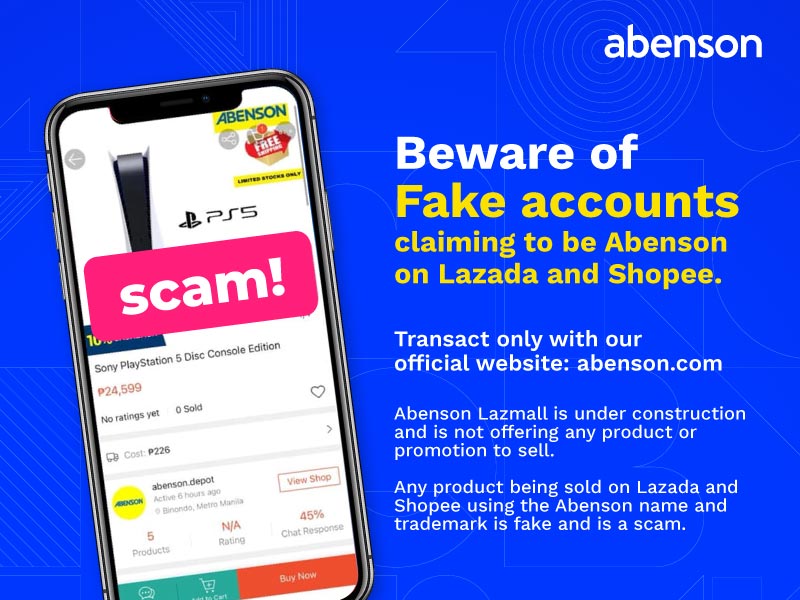 If you spot an enticing deal or promo bearing the Abenson logo and claiming to be from Abenson on e-commerce platforms, please don't entertain.
✅ How to Verify
• Shop only through our official website at www.abenson.com.
Fraudulent house or office visits
Beware of people pretending to be an Abenson or Electroworld representative offering products via house-to-house or office visits.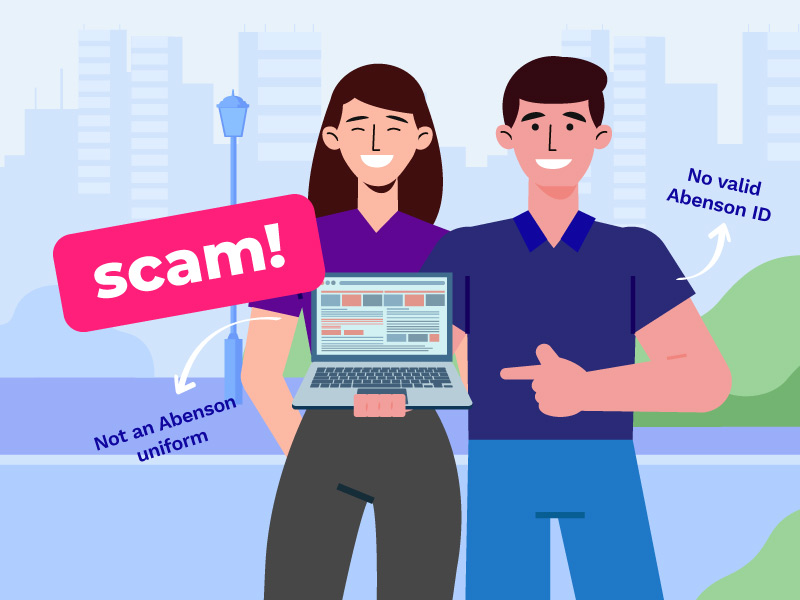 We rarely do visits at the moment, but when requested, we follow strict health protocols for your safety and the well-being of our team.
✅ How to Verify
• Official Abenson and Electroworld representatives will schedule an appointment with you via company email and phone prior to visits
• Representatives will be in company uniform
• Representatives will have valid company IDs
Dummy Facebook and Instagram pages
Beware of Facebook and Instagram sellers posing as an official page of Abenson or transacting for Abenson.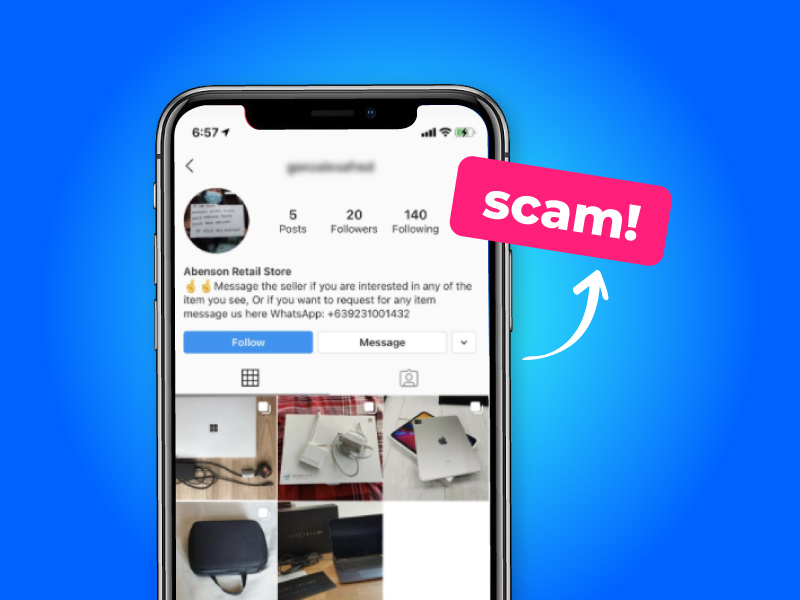 Follow and directly message our official social pages only. Or better yet, shop directly at abenson.com to be 100% safe. 😊
✅ How to Verify
• Our official social channels on Facebook are fb.com/abensonappliances and @abensonph on Instagram
• Look for the blue checkmark! ✔️
• You can also find us on Twitter at @abensonph and subscribe to Abenson Studio on YouTube.
Fake Viber Account
Beware of accounts and sellers posing as Abenson using Viber. There are a number of Community channels on Viber as more embraced online shopping. We do have our own Viber Community, please transact only through that channel.
✅ How to Verify
• Join the Viber Community of Abenson Viber Official
• Get in touch through the official Viber number of our 120 stores nationwide
❗ How to protect yourself ❗
Shop from official Abenson channels for safe and secure shopping.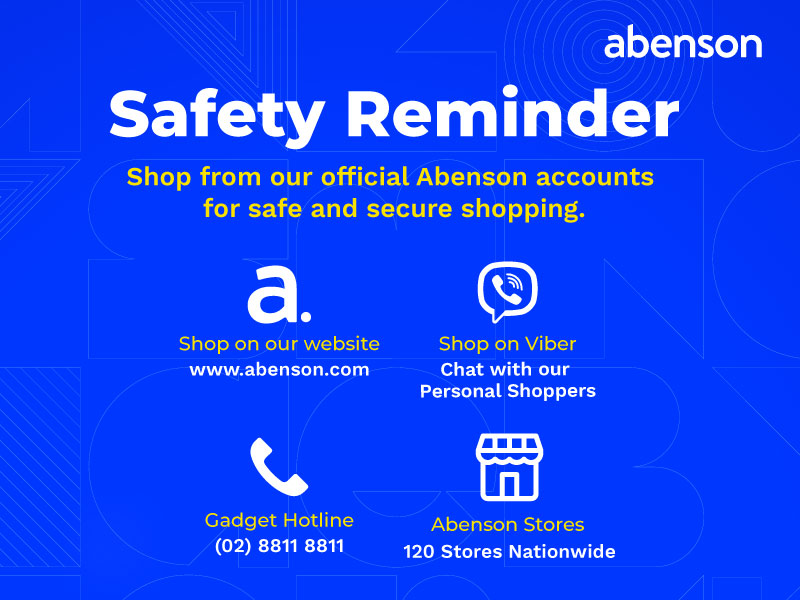 We urge everyone to please practice caution and always check if their shopping channel is legitimate and trusted.
In addition, authorized Abenson representatives will never ask for your personal details, banking information, or request you to settle payments outside of our official payment methods. As a precaution, do not respond to or entertain unsolicited communications from scammers and report them to authorities if needed.
You may also report a suspected scam to Abenson for us to investigate further. Kindly email us at shop@abenson.com with screenshots and details. Thank you! 😊
Happy safe shopping, everyone!
---
---
Like us on Facebook (fb.com/abensonappliances)
Follow us on Instagram (@abensonph)
Visit our online store at www.abenson.com