Refrigerators are usually the oldest appliance in one's home. They are tried and tested, but your old refrigerator might be consuming too much electricity and is not environment-friendly anymore. It's time to upgrade!
Shopping for a new refrigerator is fun, but you must know what's right for your space since they'll last for a decade or even more! Let me help you find the perfect one for you.
Types of Refrigerators
The first thing to consider when buying a refrigerator is its type. There's a refrigerator that'll fit your needs and wants. It can be basic, but it can also be stunning and functional at the same time.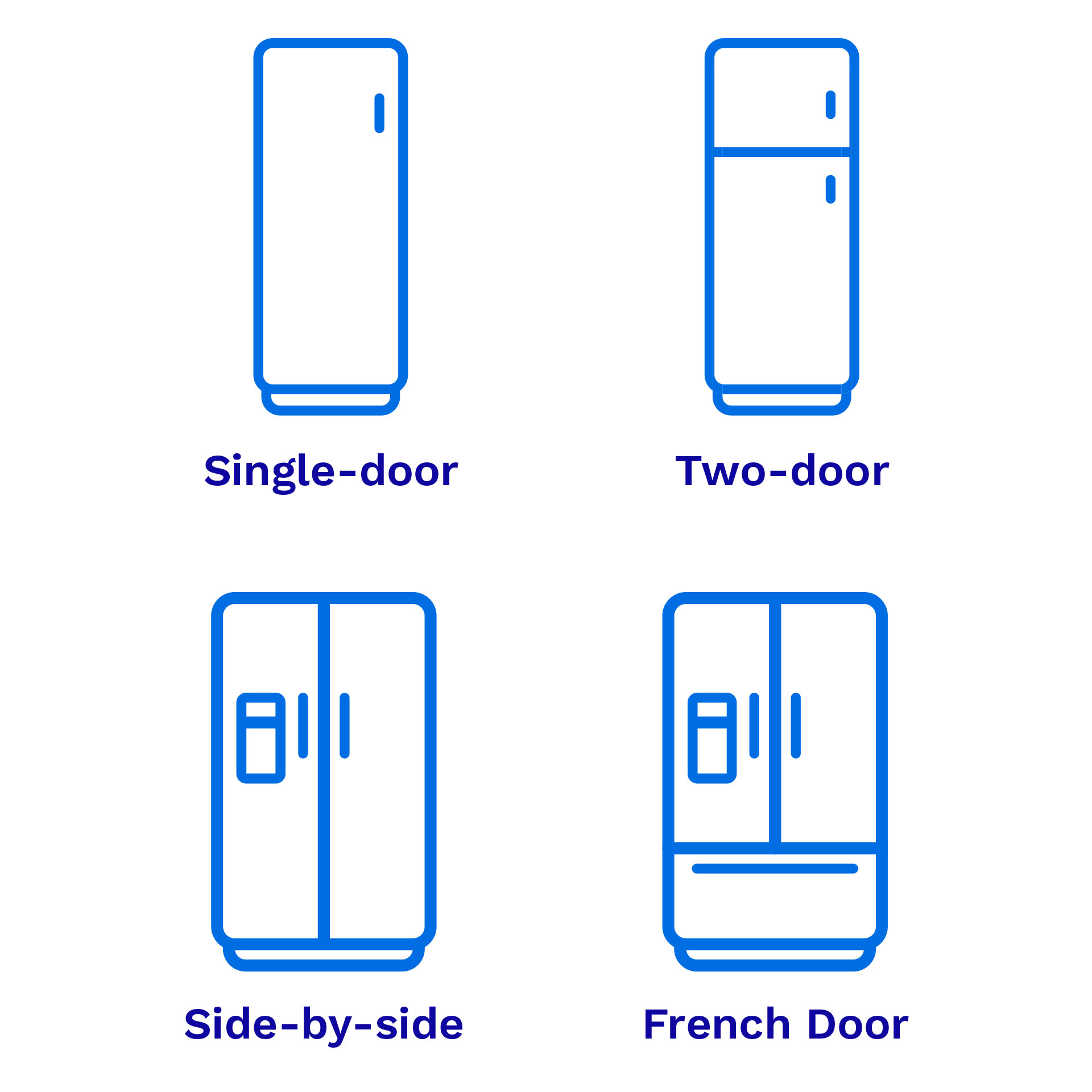 Single-Door – The most basic and compact type available. Ideal for small spaces and basic storage.
Two-Door – With its separate freezer, you can conveniently access frozen goods. It also keeps raw meat in the freezer from contaminating fresh items in the main compartment.
Side-by-Side – Similar to Two-Door, but with more storage flexibility. Perfect for big kitchens that require large storage capacity for all types of food.
French Door – The most stylish of all with a drawer-type freezer at the bottom. It has an eye-level entry to the main compartment, crisp section, and other shelves for easy access.
There are also special types of refrigerators that are made for a specific purpose, either for personal or business use.

Freezers – A full-blown freezer-only appliance suitable for preserving a large amount of meat and storing multiple frozen items such as ice cream and processed food.
Chillers – With its multiple drawers, these are designed for chilling bottled drinks.
Wine Coolers – Specifically made for keeping wines at their optimum temperature for consumption.
Capacity
Refrigerators come in small and big sizes. A simple trick to choosing the right size is allotting at least 2 cu.ft of refrigerator space per adult. Here's a quick guide to knowing how big your new refrigerator should be.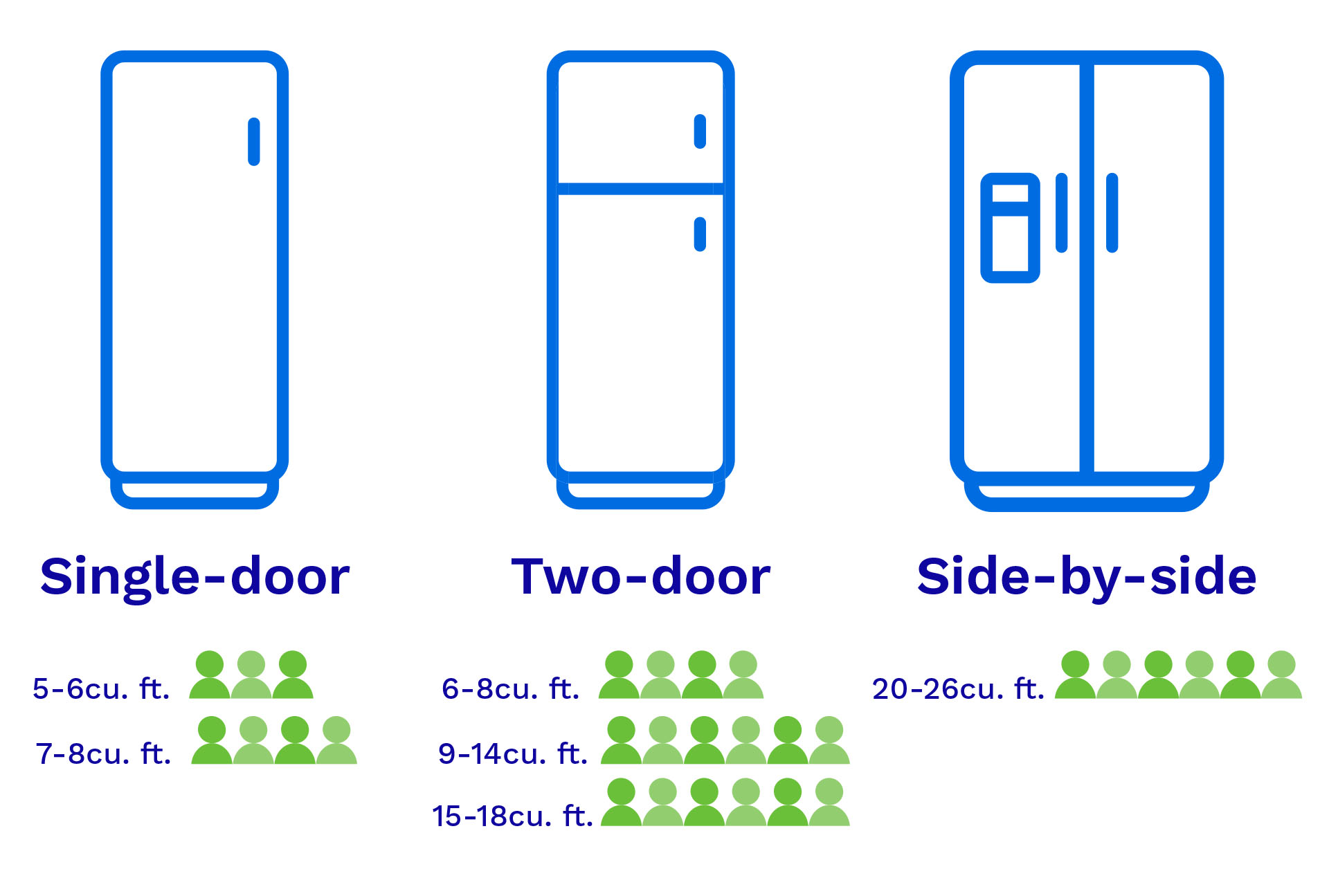 Smart Tip 💡
Apart from knowing the capacity, also keep in mind the size of the space where you're going to fit your new refrigerator. A 50mm allowance around the unit is ideal to give the refrigerator enough space for ventilation.
Inverter and New Technologies
Similar to air conditioners and washing machines, refrigerators can also be equipped with an inverter that'll make them energy-efficient. Investing in an inverter refrigerator is highly recommended because this appliance will run 24/7. Expect big savings in electricity consumption compared to old non-inverter units.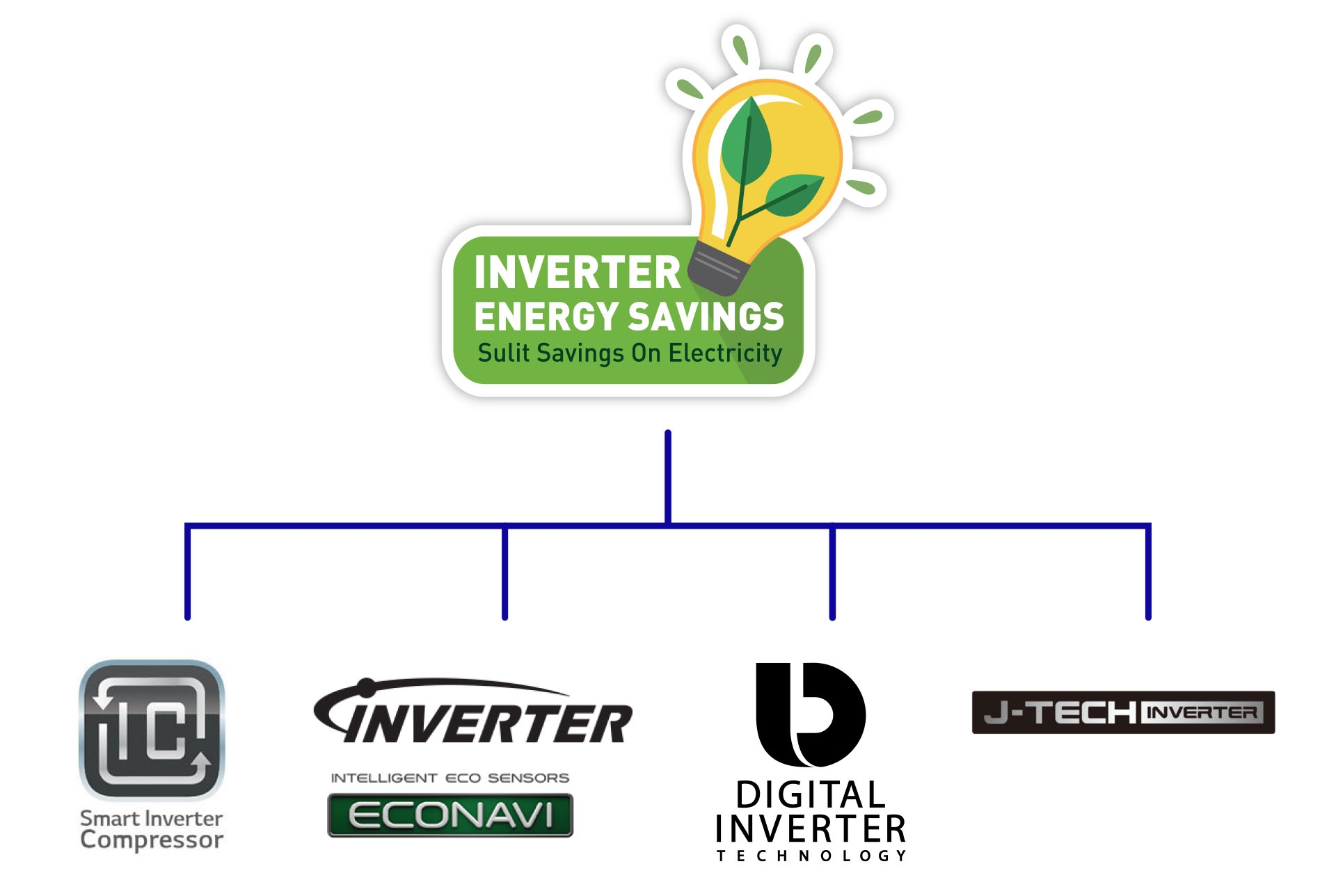 Apart from inverters, modern refrigerators also feature some trendy and smart technologies. These extra features make a refrigerator more functional from the rest.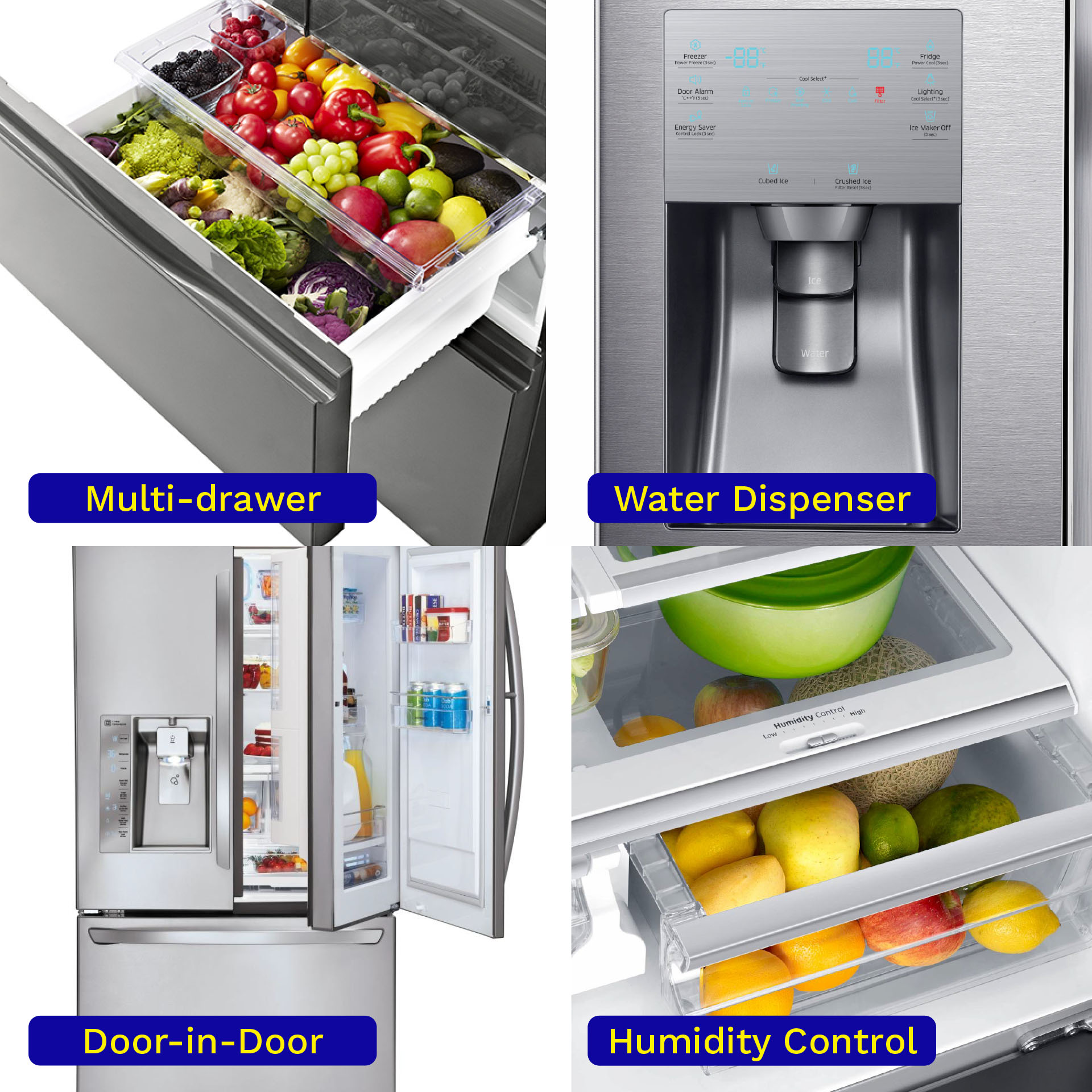 Color and Finishes
Despite being huge appliances, refrigerators can still be stylish! Complement your kitchen's style with a matching refrigerator finish or color. Apart from the good old stainless look, refrigerators of today also come with a glass door finish with multiple color options including black, white, red, or sometimes blue.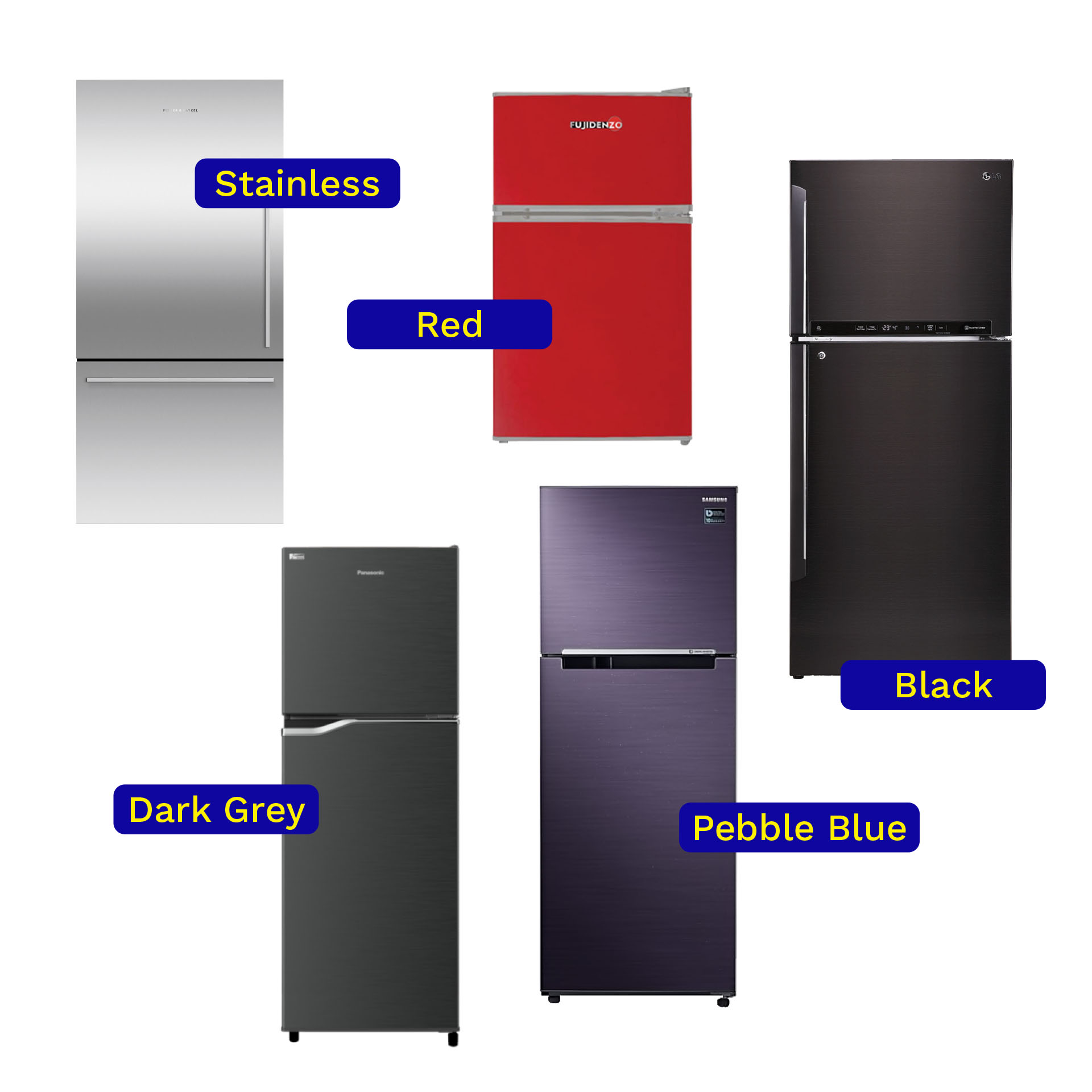 ---
---
Like us on Facebook (facebook.com/abensonappliances)
Follow us on Instagram (@abensonph)
Visit our online store at www.abenson.com