UPDATE: Plus! Rewards is now Abenson Rewards! 🎉
Points are now eCash with Abenson Rewards. A rewarding shopping awaits you with better conversion rate plus member-exclusive deals and rewards!
---
ORIGINAL ARTICLE FOLLOWS:
Earn points while you shop at Abenson with PLUS! Rewards
One of the ways Abenson gives back to its shoppers is through its very own loyalty program called PLUS! Rewards that started in 2004. It lets buyers earn points while they shop at any Abenson stores and even partner stores like WalterMart Supermarket.
PLUS! Rewards is already enjoyed by thousands of loyal shoppers for 15 years and it's time to take it to the next level! It's already 2019, that's why PLUS! Rewards is getting upgraded to PLUS! Rewards Digital!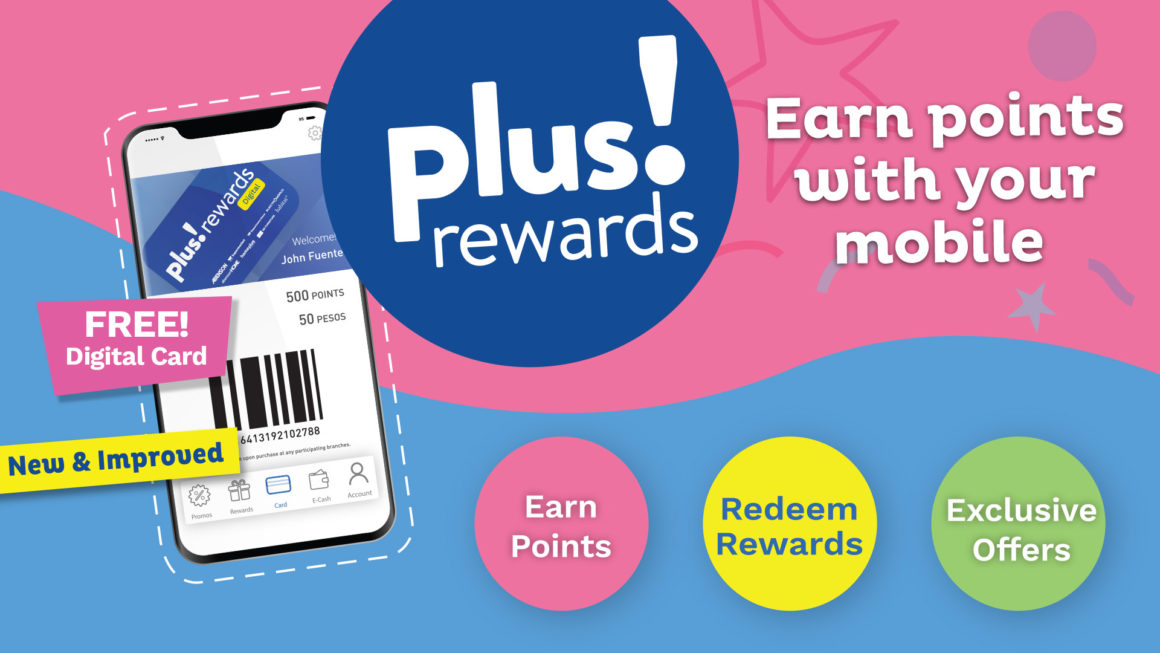 PLUS! Rewards Digital is an upgraded loyalty program that rewards shoppers every time they buy at Abenson, Electroworld, WalterMart Supermarket, W Department Store, abensonHOME, Homeplus, SB Furniture, and Habitat. With more partner stores now on board, shoppers can earn bigger points!

Unlike other loyalty programs that require a physical card, PLUS! Rewards Digital is easily accessible from your mobile phone. The digital card is always available on www.plus.com.ph or you may save it in your phone's gallery.
Just present your unique barcode to the cashier to earn and redeem points. Moreover, you can simply use your registered PLUS! Rewards mobile number when shopping at Abenson.
Aside from earning points, members of PLUS! Rewards also get exclusive offers! Enjoy special discounts and awesome deals, plus join our minigames in stores. We make shopping rewarding and fun at the same time!
Get your PLUS! Rewards Digital Card today for FREE! No membership fees, no lengthy paper forms to fill out. Quickly sign up on www.plus.com.ph and start earning points when you shop from over 200 stores. You may also use your PLUS! Rewards Digital Card online on abenson.com!
Your current points will then be transferred to your new digital account. It's that easy! This means you'll never have to fumble through your bag for your card ever again!
---
---
Like us on Facebook (facebook.com/abensonappliances)
Follow us on Instagram (@abensonph)
Visit our online store at www.abenson.com